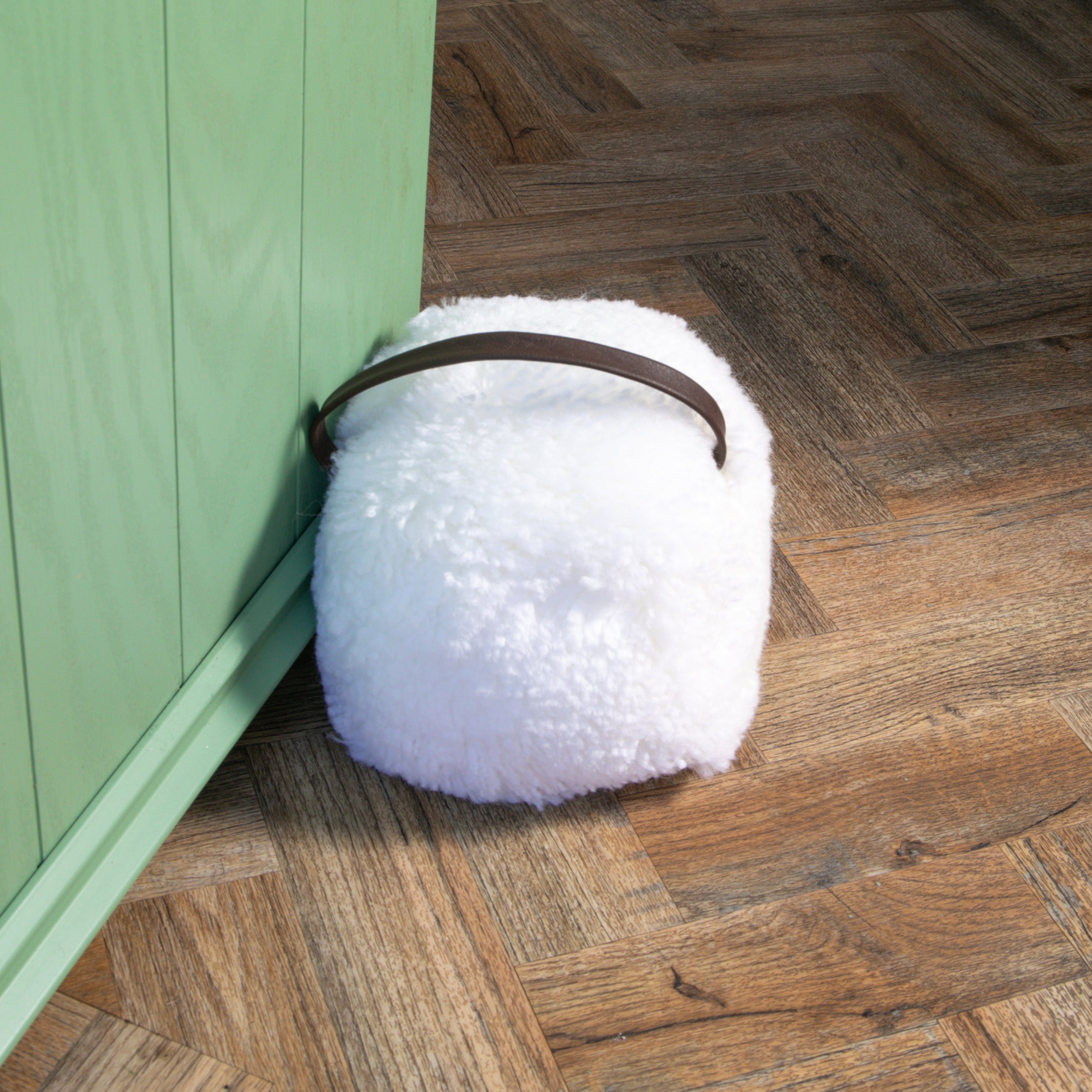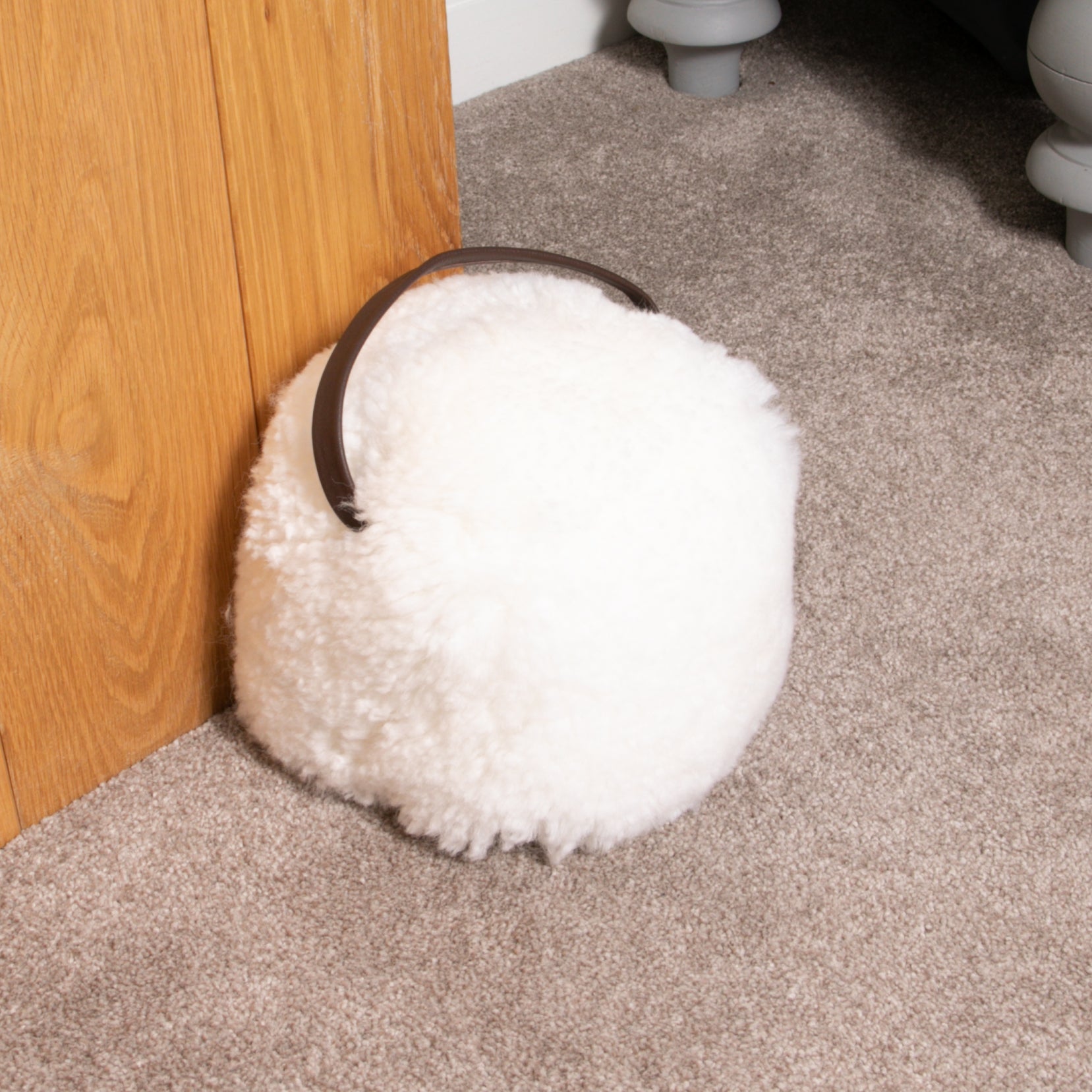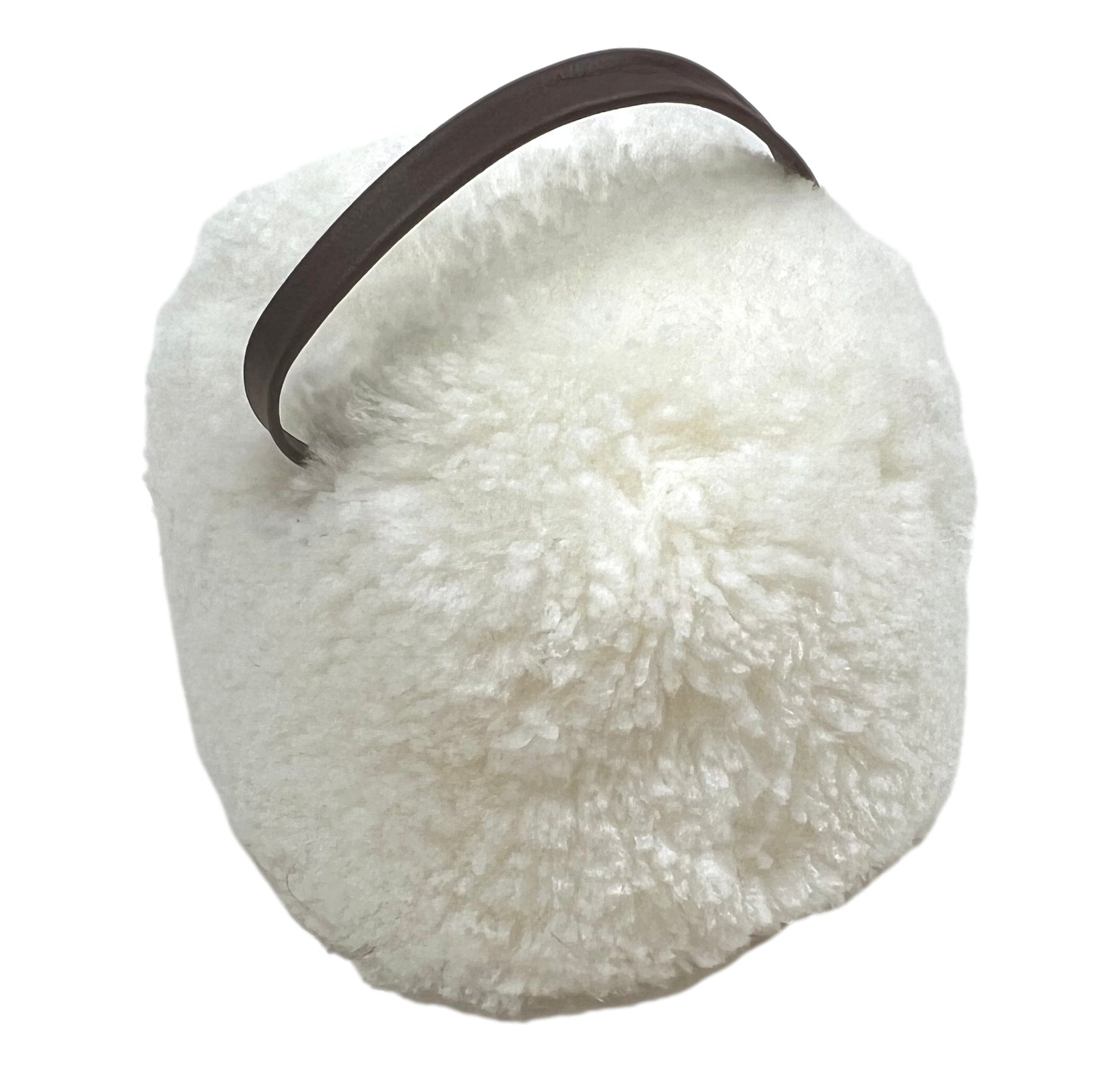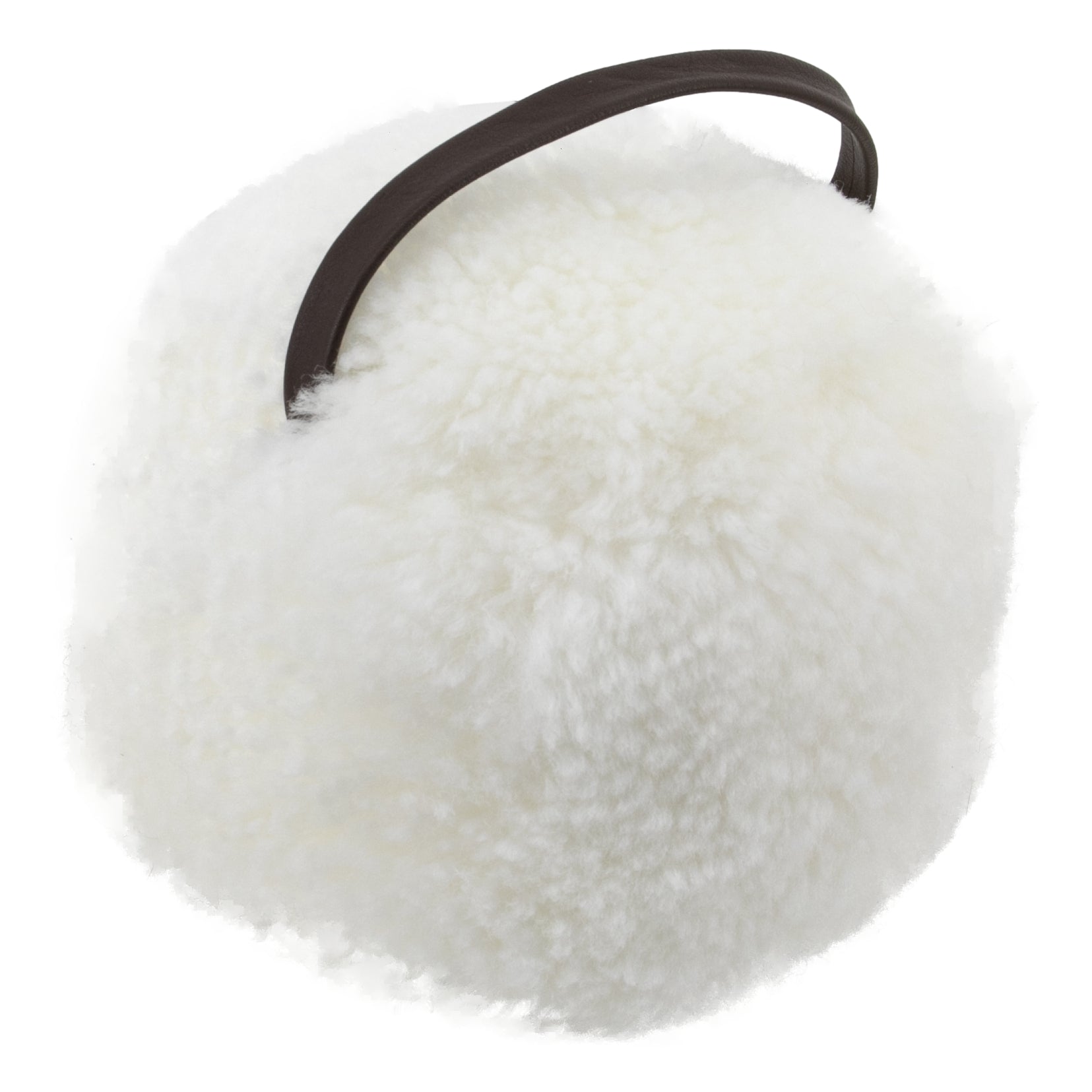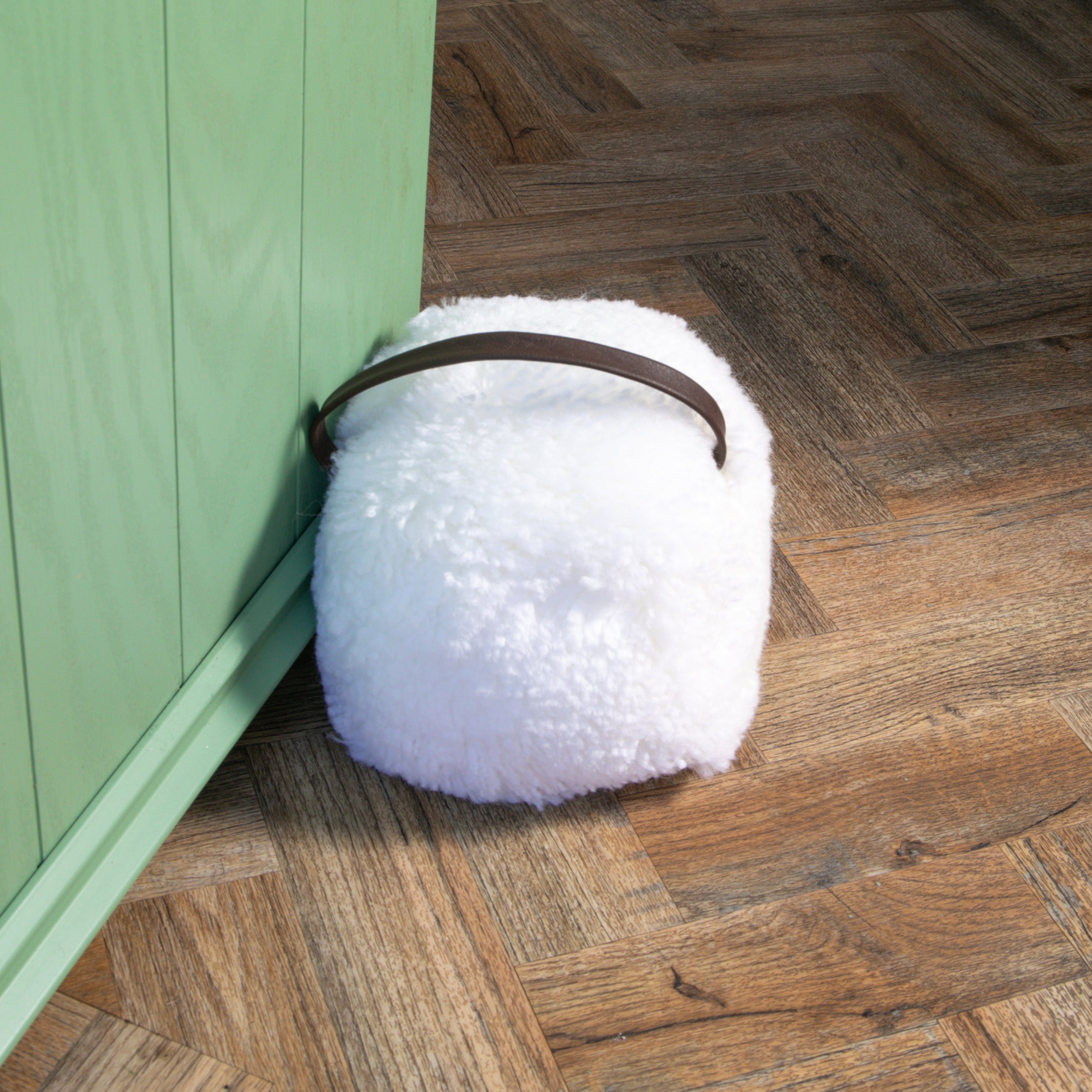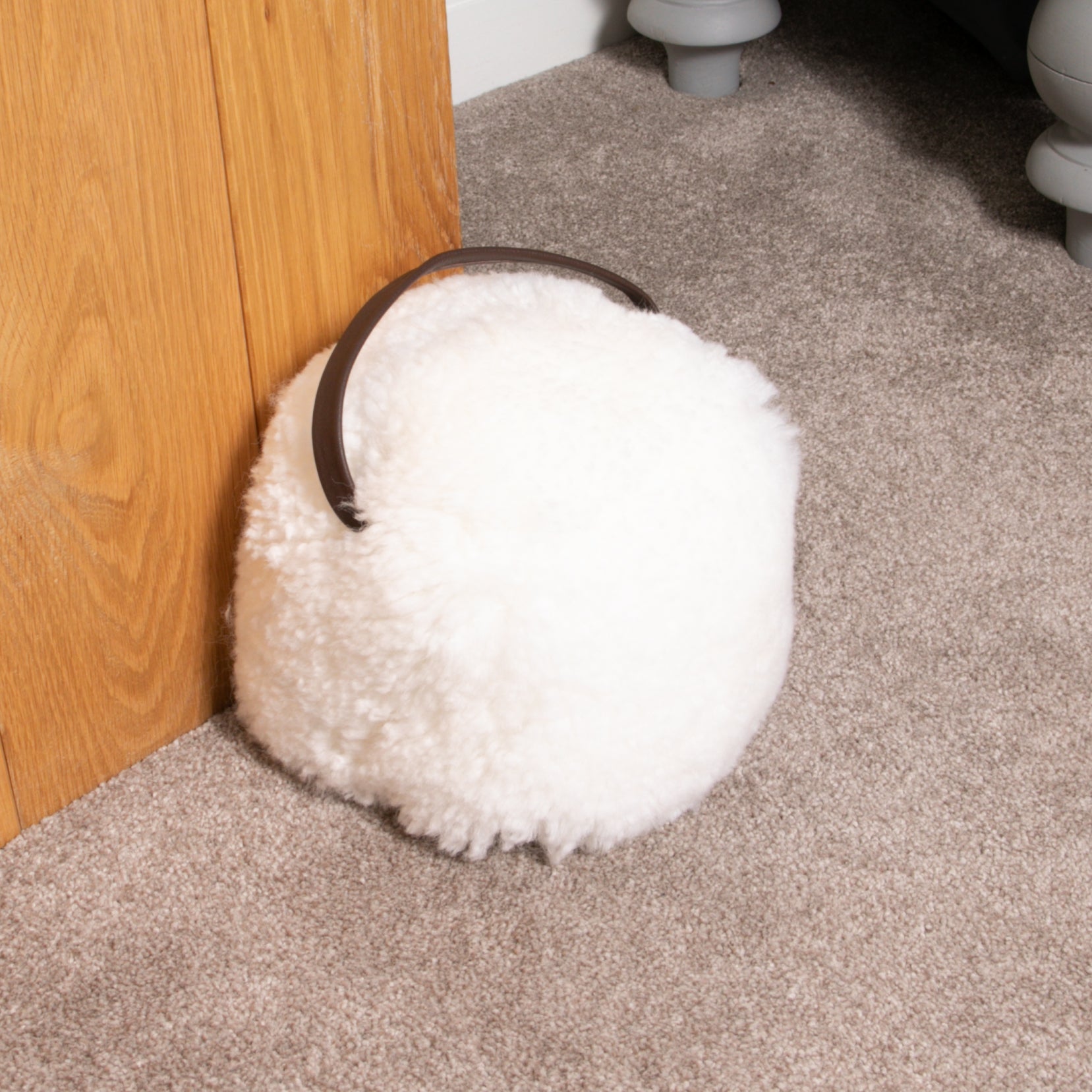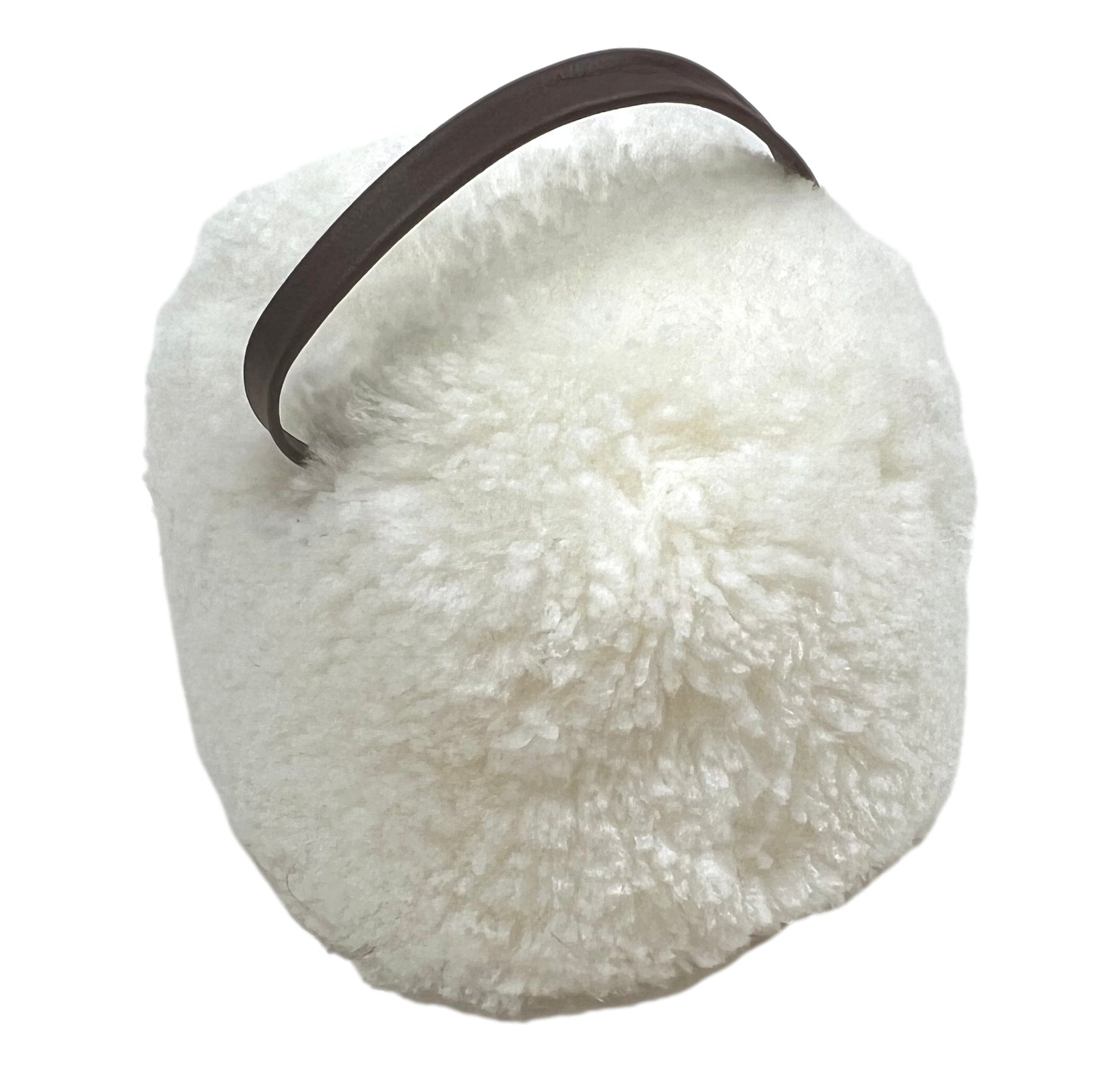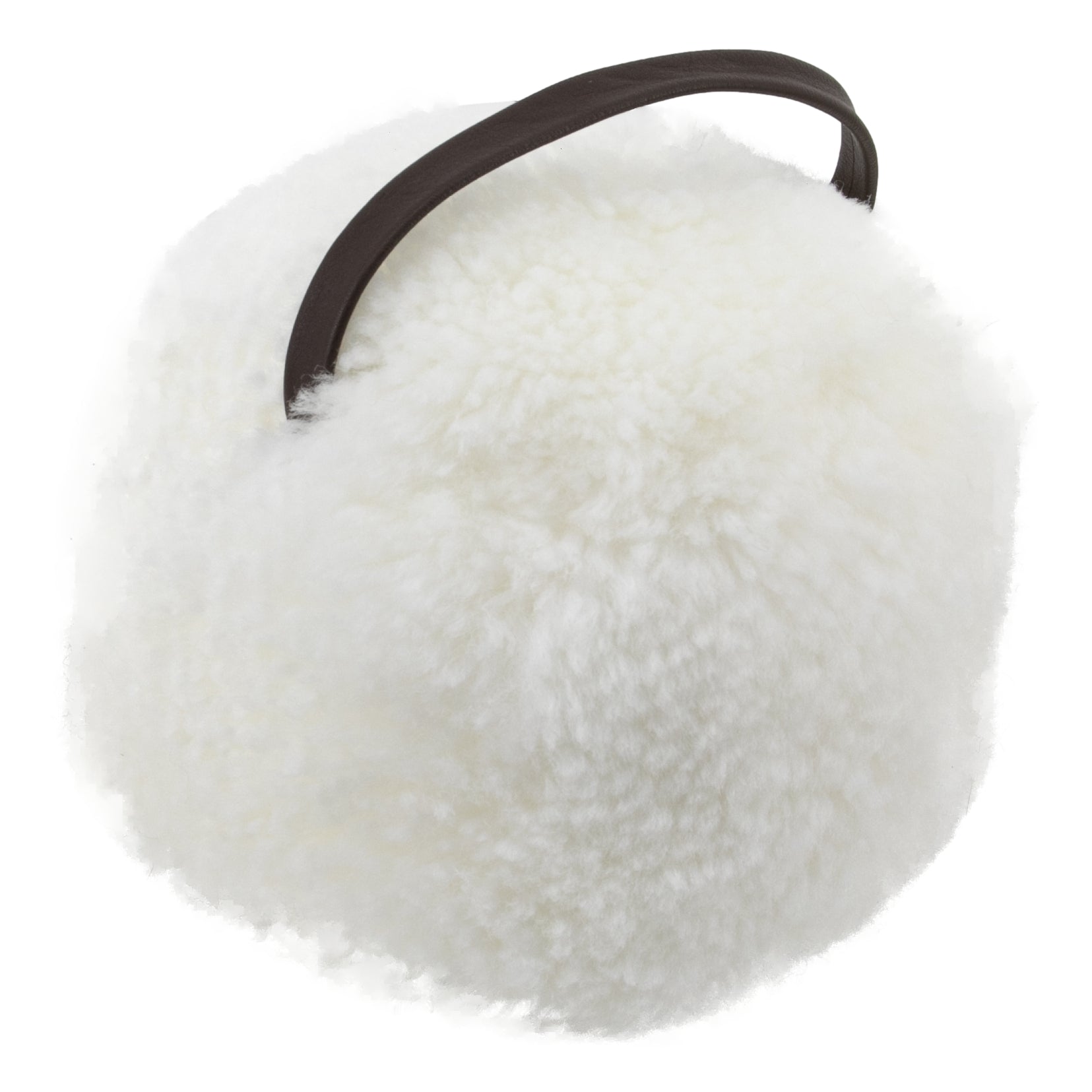 On Sale
White Sheepskin Doorstop
This White Sheepskin Doorstop is a stylish and functional accessory for your home or office. This exquisite doorstop is crafted from soft and luxurious sheepskin, filled with high-quality materials, and features a real leather handle for easy transportation and placement. The sheepskin doorstop is designed to provide reliable support for holding your doors open, preventing them from accidentally closing. Its sturdy construction ensures stability, even for heavy doors, while the soft sheepskin exterior protects your floors from scratches and damage. The natural sheepskin material adds a touch of elegance and warmth to any room in your house. Its plush and inviting texture creates a cozy atmosphere and makes a statement of refined taste. The doorstop effortlessly complements your existing décor, blending seamlessly with your furniture and surroundings. The real leather handle not only adds a sophisticated touch but also offers a secure and comfortable grip for effortless carrying and positioning of the doorstop. Made from genuine leather, the handle is durable and built to last, ensuring long-term use and enjoyment. Measuring 15x15cm, this doorstop is the perfect size for holding your doors open without taking up excessive space. It is filled with high-quality materials to provide the necessary weight and support, ensuring the door remains securely in place. With its beautiful sheepskin exterior, real leather handle, and functional design, this doorstop is an elegant addition to any home or office space. It not only serves its purpose as a door holder but also adds a touch of sophistication and luxury to your environment. Maintaining the doorstop is effortless. Simply give it a gentle brush or vacuum to keep it looking pristine. The real leather handle can be wiped clean with a damp cloth to remove any dirt or smudges, ensuring its longevity and beauty. Enhance your space with the timeless and functional sheepskin doorstop. Experience the perfect combination of style and functionality, bringing warmth and elegance to your home or office. Enjoy the convenience and charm this doorstop has to offer.
15*15*15cm
Super Soft
Made from 100% ethically sourced sheepskin
Naturally Dyed
Free UK Delivery. Dispatched In: 1 working day.Made from natural eco-friendly materials.