Natural Design & Sustainability
Our Story
Native Natural journey unfolded with a vision for sustainability and style. Our commitment to the planet led us to launch an eco-conscious line of Merino Wool and Sheepskin, evolving into the exquisite Goatskin Collection. Committed to superior homeware, we meticulously craft distinctive pieces that mirror our dedication to quality and innovation. Each creation within our collection narrates a tale of conscious living, seamlessly weaving sustainability into sophistication. Welcome to Native Natural, where the art of homeware harmonizes with the planet, and our devotion to Sheepskin adds an extra layer of luxurious comfort to your conscious lifestyle.

Luxury Gifts
Premium Sheepskin Gifts
Treat your loved ones with luxurious sheepskin presents.
New Horizons
Be the first to own a piece of natural luxury
Oh So Soft: Gifting
Delight your family or friends with warm and natural home decor accessories.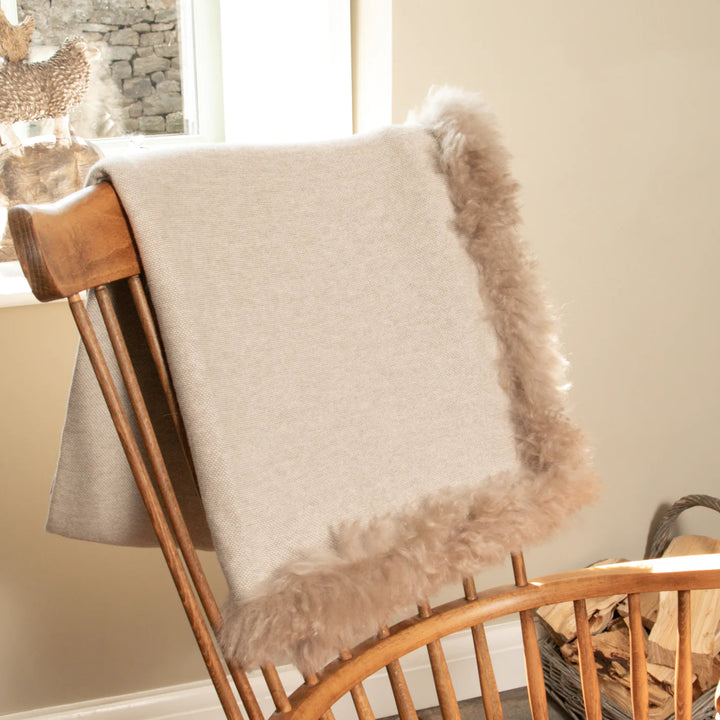 How to clean Sheepskin?
1. Shake and Brush:
- Shake to remove dirt.
- Gently brush with care.
2. Spot Clean:
- Use mild soap for stains.
- Dab, don't rub.
3. Avoid:
- Don't use hot water.
- Never wring or twist.
- Skip harsh detergents.
What is the difference between Merino Wool and Traditional Wool?
Merino Wool, sourced from Merino sheep, boasts finer and softer fibers, providing exceptional comfort against the skin. Recognized for its natural elasticity and moisture-wicking properties, Merino wool is ideal for versatile activewear across different climates. In contrast, Traditional Wool, derived from various sheep breeds, may feature coarser fibers and is often chosen for its effective insulation, making it suitable for warmth in colder conditions.
Is Sheepskin hypoallergenic?
Sheepskin is generally not considered hypoallergenic, as it may contain lanolin and other natural substances that could trigger allergies in some individuals. However, individual reactions can vary, and some people may find sheepskin to be hypoallergenic for them. It's advisable to test for personal sensitivity and choose products labeled as hypoallergenic if you have specific concerns.

Free UK Shipping
Over £100
Quality Customer Experience
UK based phone & email
British Brand
British design meets New Zealand materials.
instagram
@nativenaturaluk