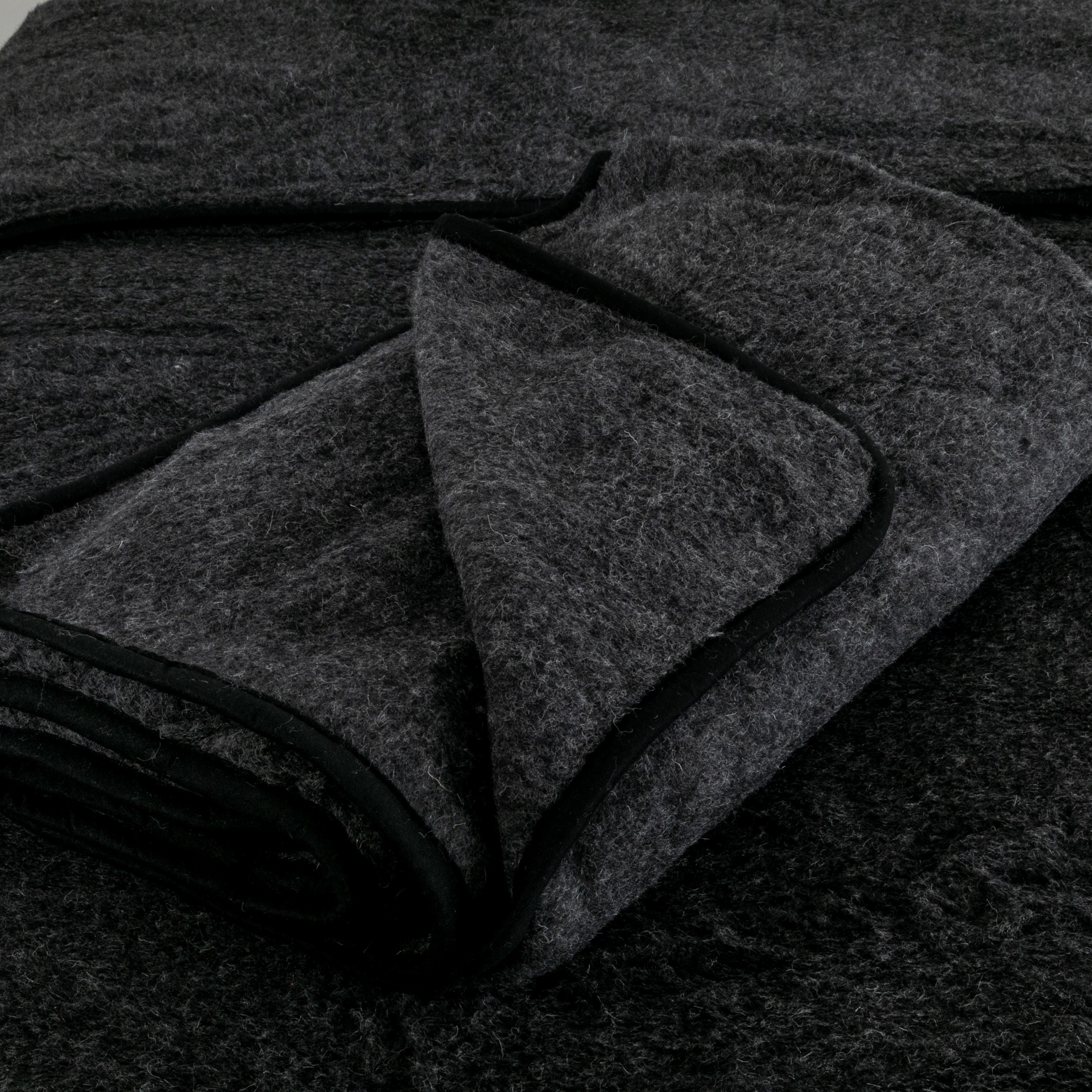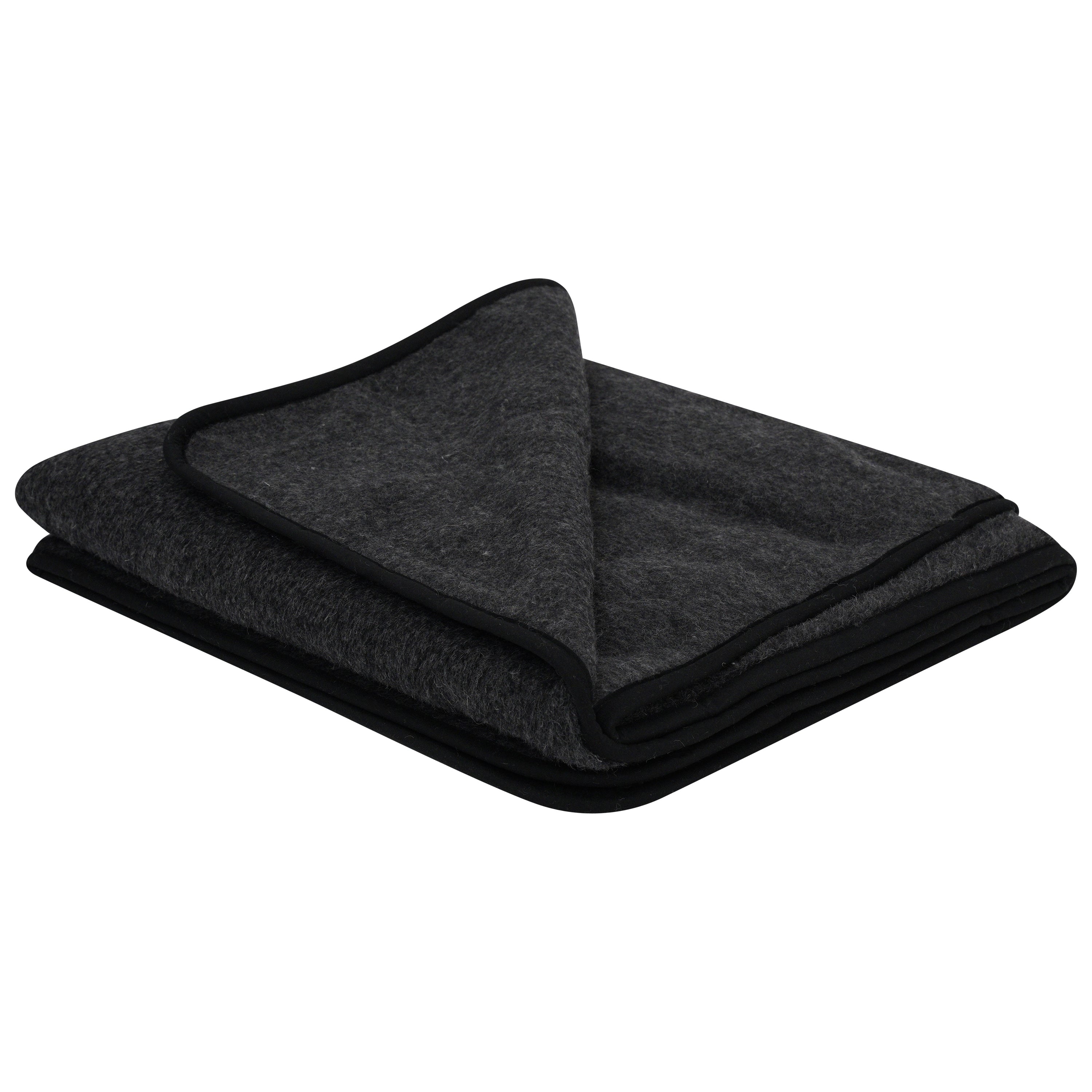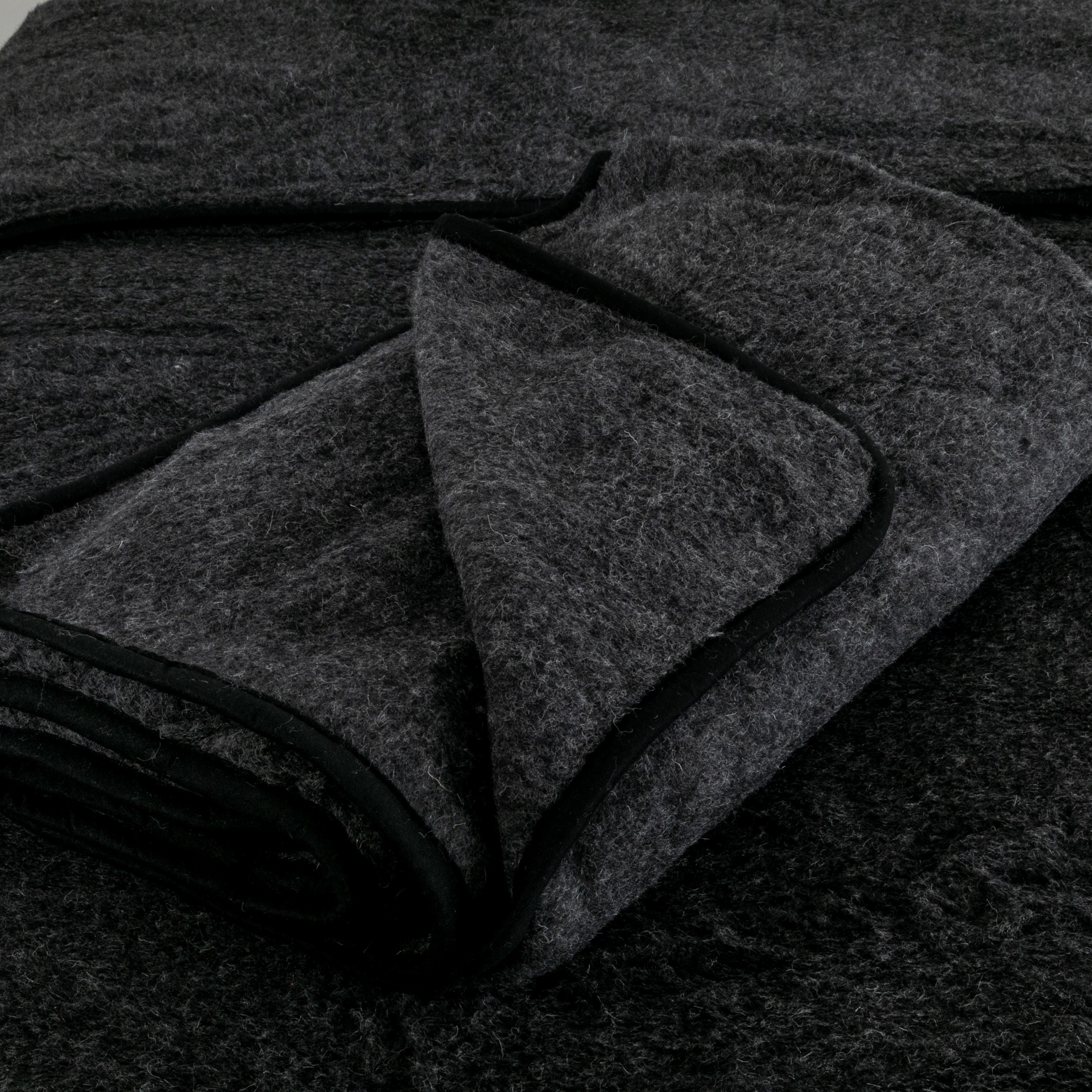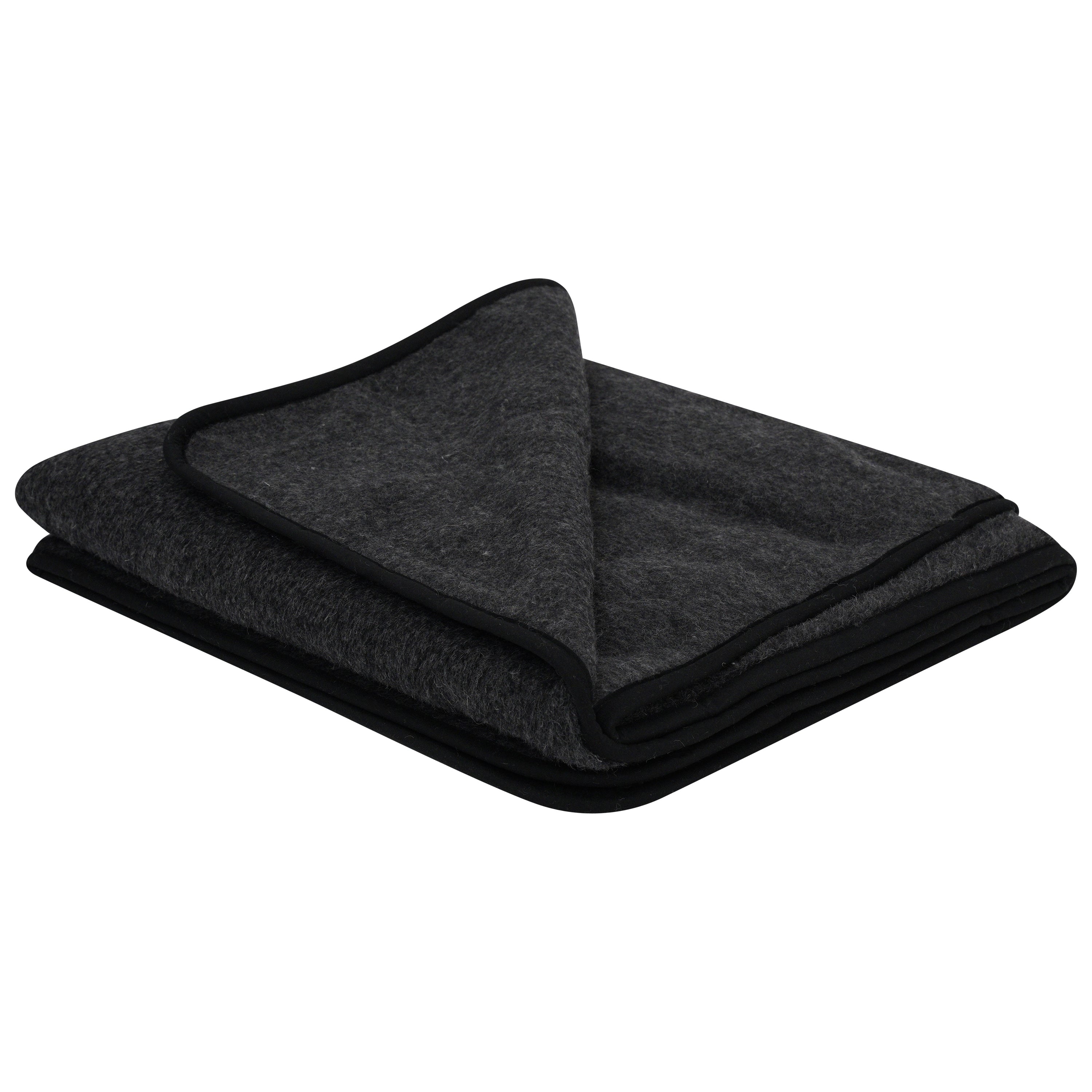 On Sale
Merino Wool Blanket - Black
This Black Merino Wool blanket will be your cosy companion throughout the colder months, but dont forget that Merino releases heat when you get too warm as well. Its deep black shade will work with most colour schemes, use it as a blanket or throw.
Benefits of Merino Wool:
Positively effects your nervous system (neutralises positive ions)
Contains lanolin, which kills bacteria and mites whilst providing insulation
Can be used all year round
Hypoallergenic
Temperature regulating
Odour resistant 
Merino Wool is 6 times stronger than cotton (very durable)
Renewable and biodegradable 
Free UK Delivery. Dispatched In: 1 working day.Made from natural eco-friendly materials.