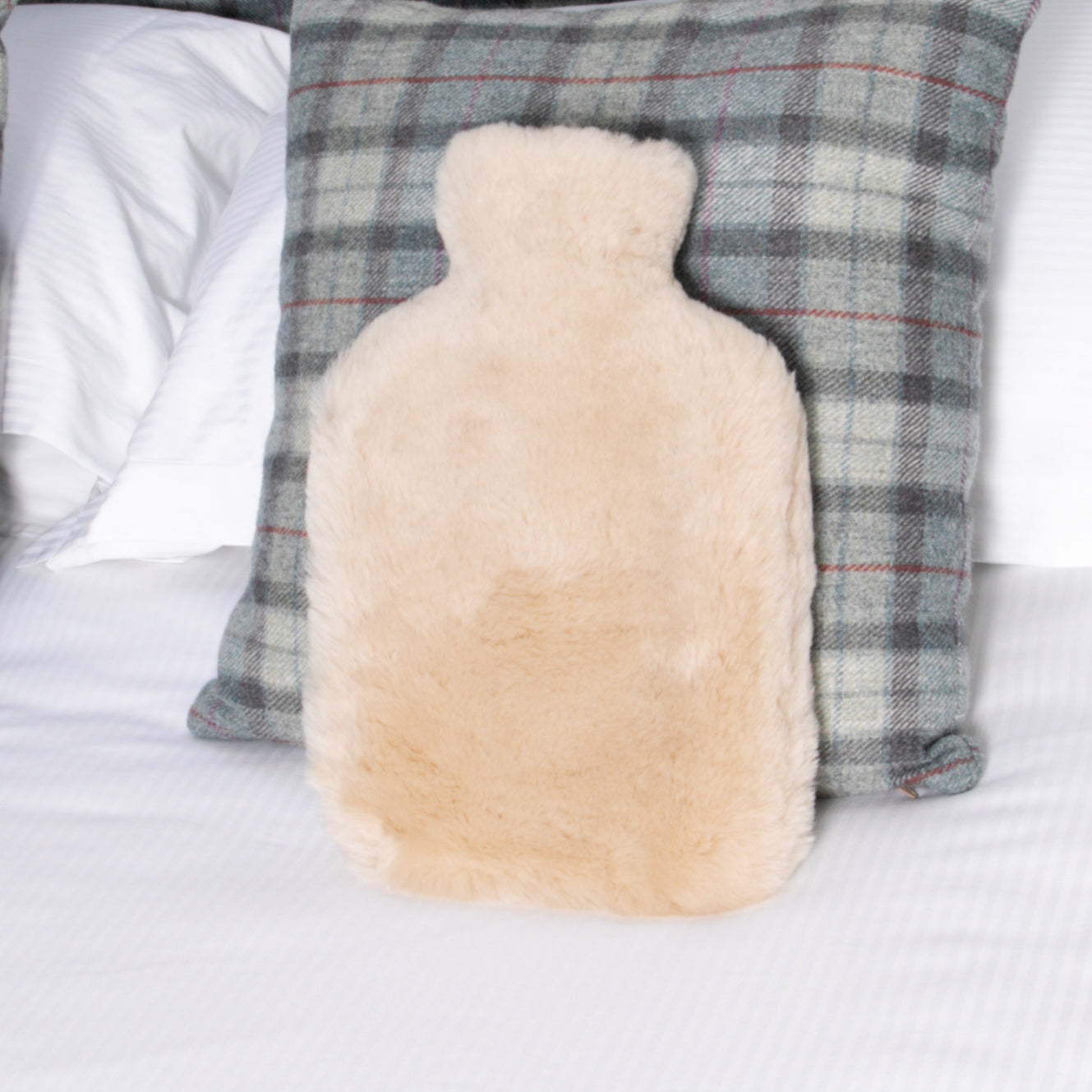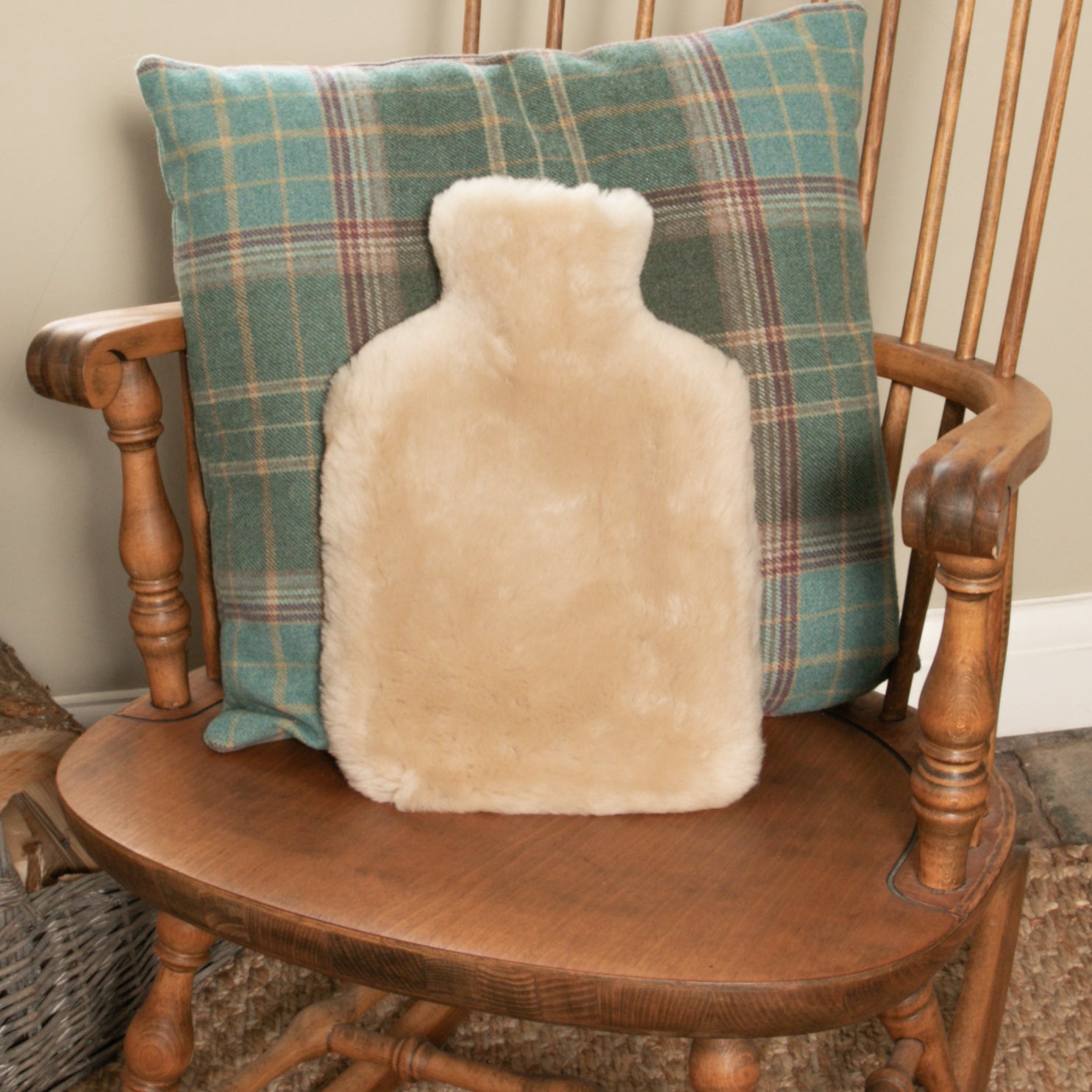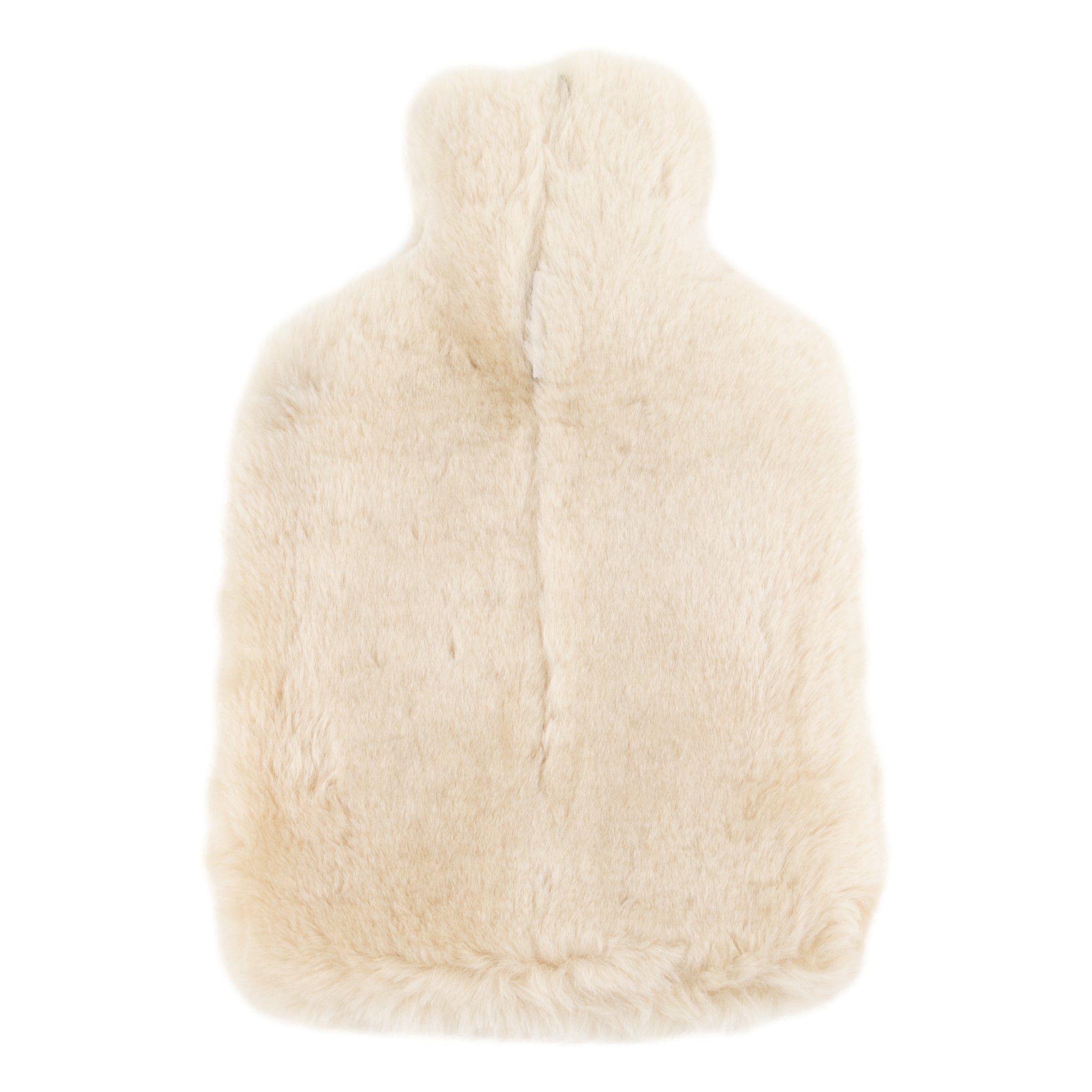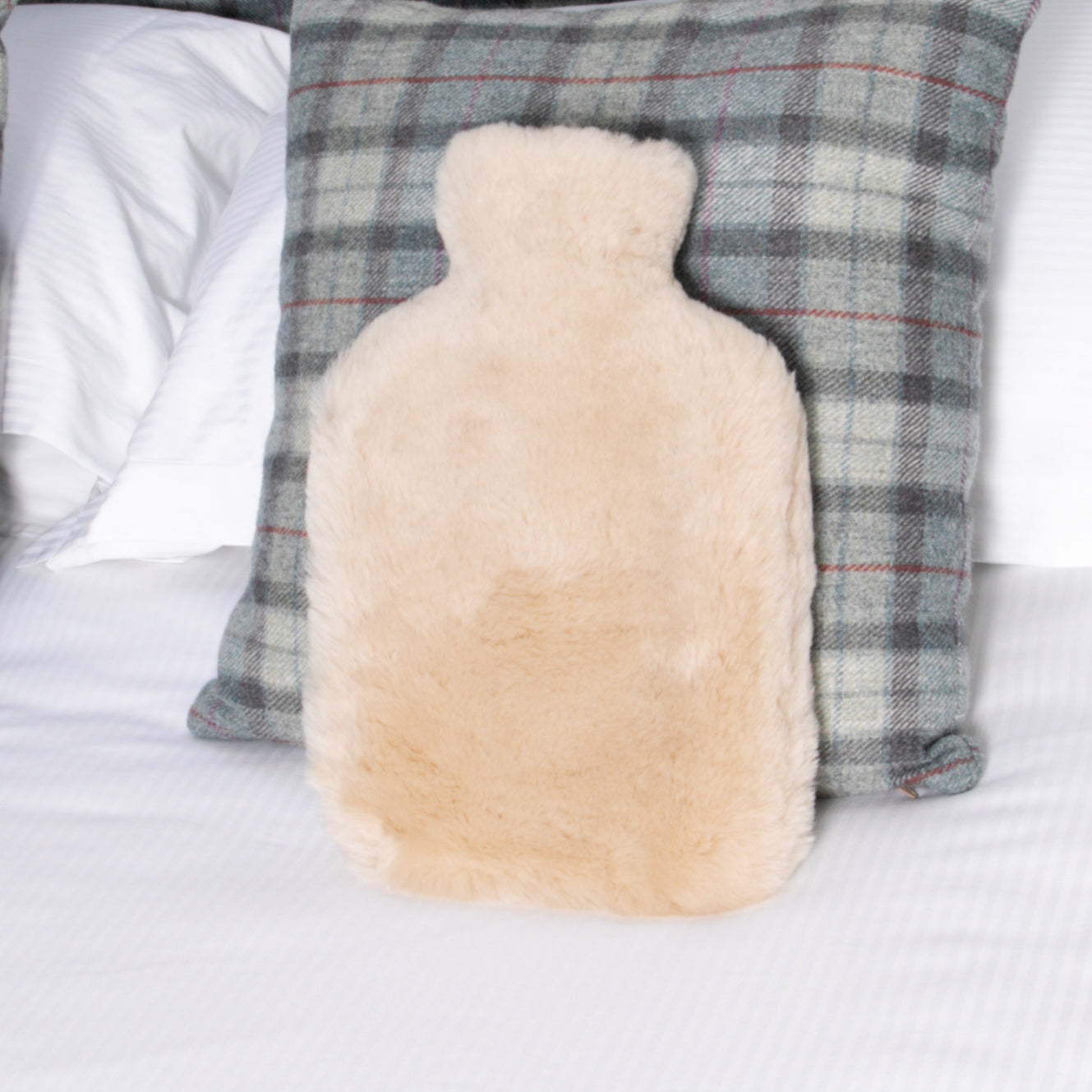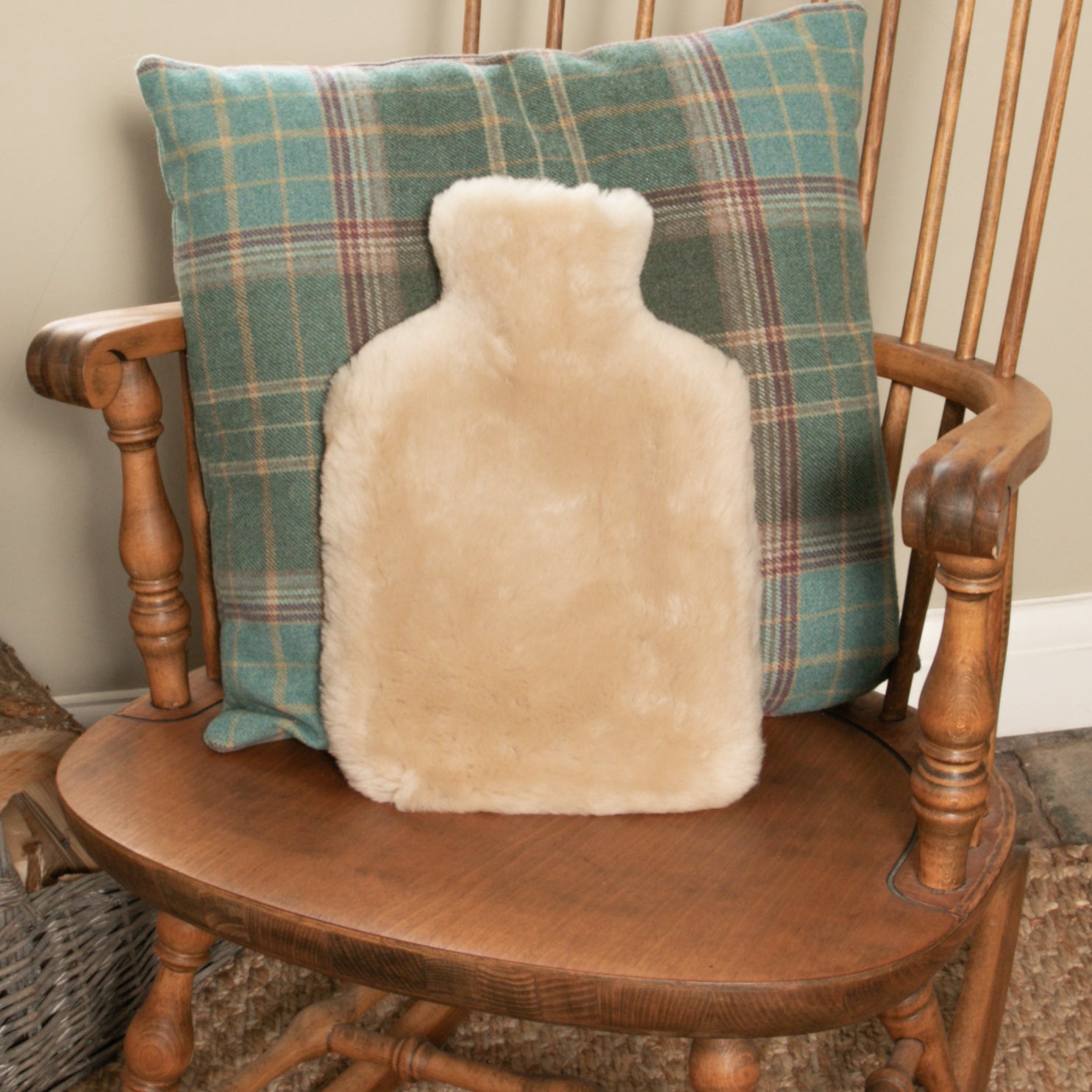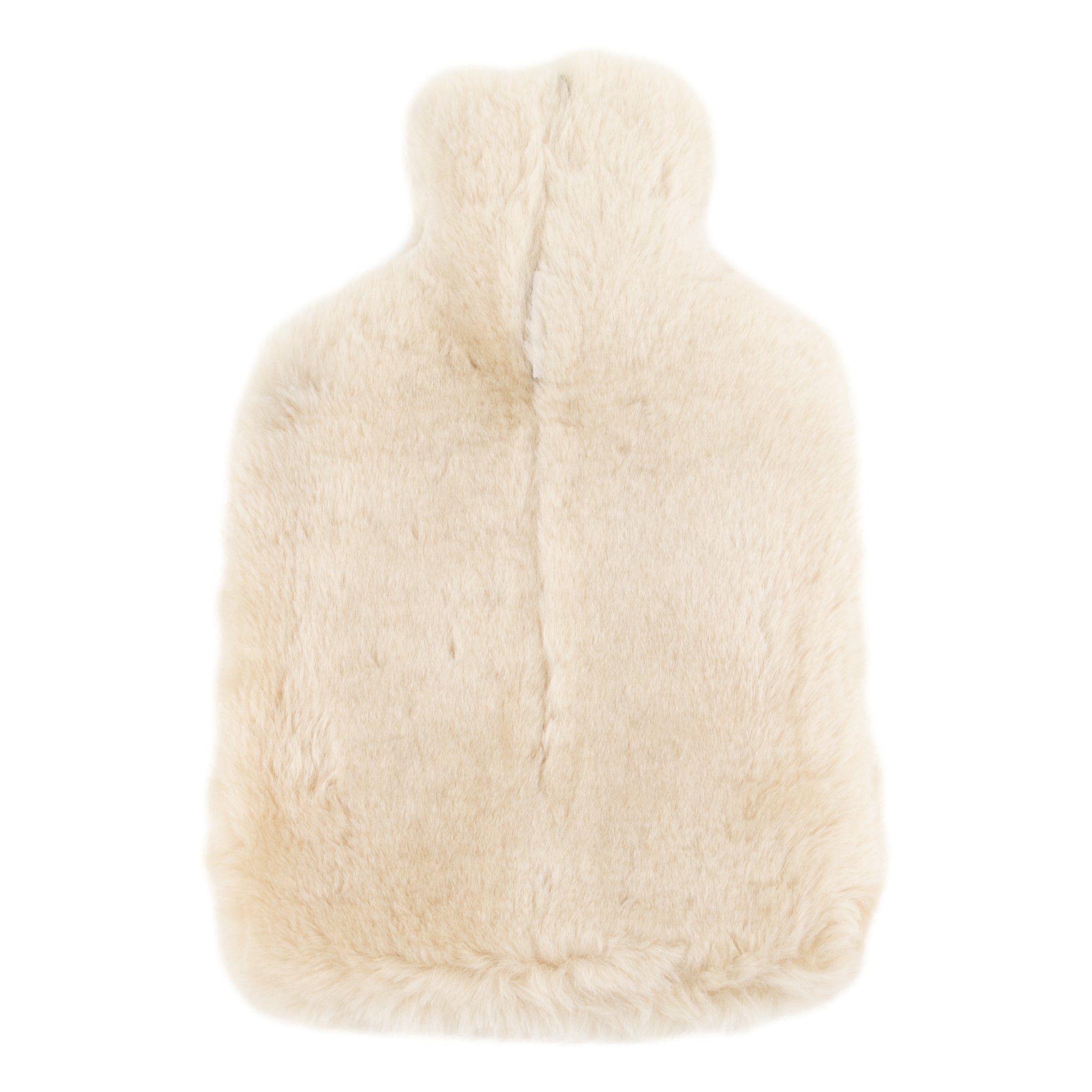 On Sale
Beige Sheepskin Hot Water Bottle
The Beige Sheepskin Hot Water Bottle is a luxurious and functional essential for those seeking ultimate comfort and relaxation. This premium hot water bottle features a soft and plush beige sheepskin cover that adds a touch of elegance to your self-care routine. The sheepskin cover not only looks and feels luxurious, but it also provides exceptional insulation to keep your hot water bottle warm for longer periods of time. Wrap yourself in the cozy embrace of the sheepskin cover, as it helps to retain heat and distribute warmth evenly, providing soothing relief to achy muscles or providing comfort on chilly nights. Crafted with the finest materials, this hot water bottle ensures durability and long-lasting use. The premium quality sheepskin cover is removable and easy to clean, allowing you to maintain impeccable hygiene and freshness with minimal effort. Featuring a generous capacity, this hot water bottle is perfect for providing soothing warmth to your entire body or specific areas as needed. The wide mouth opening makes it effortless to fill and the leak-proof screw-top lid ensures that your hot water bottle remains secure and spill-free. Ideal for cold winter nights, easing cramps, soothing aches, or simply providing warmth and comfort, the Beige Sheepskin Hot Water Bottle is a versatile accessory for your home. Its timeless design and neutral beige color effortlessly complement any décor, making it a stylish addition to any bedroom, living room, or relaxation space. Experience the ultimate combination of luxury and functionality with the Beige Sheepskin Hot Water Bottle. Treat yourself to the warmth and comfort you deserve with this exquisite and reliable accessory.
I
ndulge in the soothing benefits of this premium hot water bottle.
23*37cm
Hot water bottle included
Made from 100% ethically sourced sheepskin
Naturally Dyed
Free UK Delivery. Dispatched In: 1 working day.Made from natural eco-friendly materials.